Search on the website using our Search System:
Results for
alex fulton






Nothing found in our Book Collection

Nothing found in 42 Minutes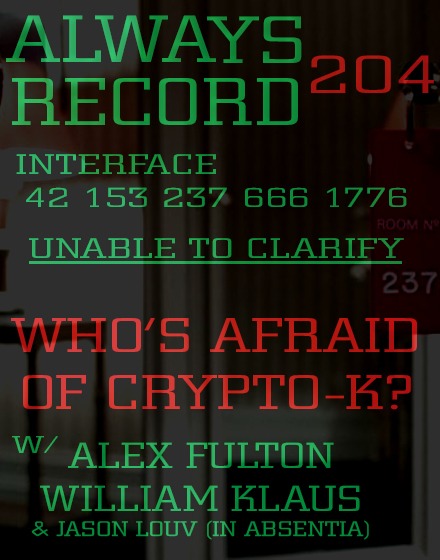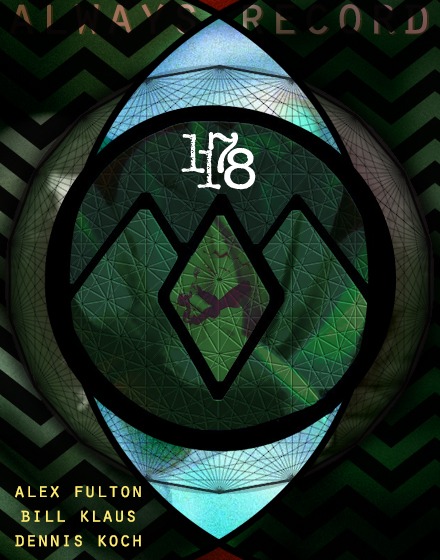 FREE
09.14.17

Always Record 178

|

Double Cherry Pie

w/
Alex Fulton, Bill Klaus, Dennis Koch
---
Roundtable conversation with alex fulton, who penned the article that proposed and quickly popularized the theory that Episodes 17 and 18 of Twin Peaks should be watched simultaneously, Bill Klaus, who announced his intent to watch all 18 episodes at once when the season first began, and the visual artist Dennis Koch. Conversation recorded on 9.11.17 "This is why I call it a meta-abstraction. USA 1974 and Rome A.D. 45 are two ways of looking at the same thing: two aspects of the same thing. And the only way you are ever going to realize this is if you literally actually see the two of them superimposed, commingled. This will only happen if you experience anamnesis; and you will only experience this anamnesis if something stimulates—releases, actually—your blocked memory." - Philip K Dick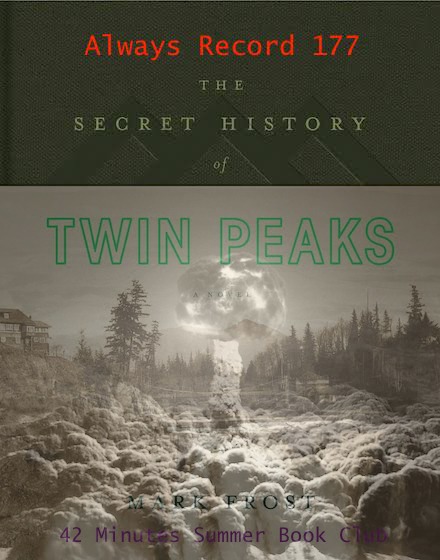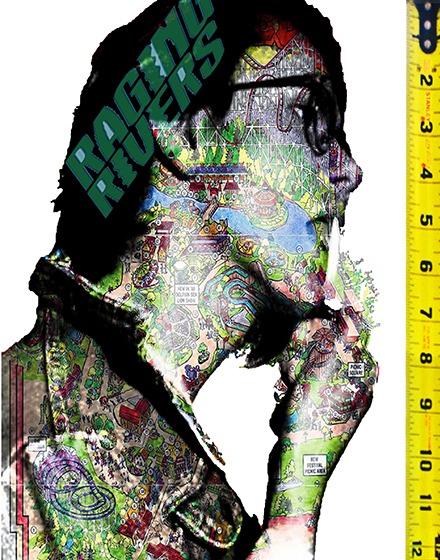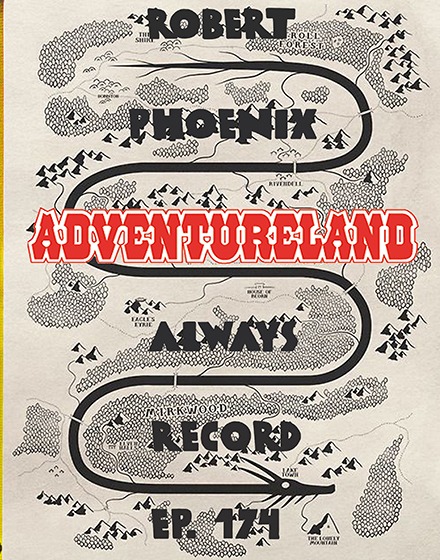 04.04.17

Always Record 174

|

Raging Rivers

w/
Robert Phoenix
---
The BizARro panel of SJ Anderson, alex fulton, & Dennis Koch are joined by energy-worker & friend of the show Talitha Wall to welcome astrologer, blogger, & podcaster Robert Phoenix into the conversation. Robert begins with a look at the natal charts of Trump & his closest associates, those for Russia & the USA, as well as the current positioning & relevance of Chiron in world events. We look back at the year 1969, when Chiron was last in the sign of Aries, compared to today, & what we can expect from these seismic shifts in the solar-cosmic archetypal process. The conversation spirals out from there, touching on all manner of fringe possibility: the symbolic elements of the death of David Rockefeller, robotoid humans, ancient wars, time-travel, & the psychic potential of Barron Trump. Later, Alex gets an impromptu reading of his recent Saturn Return. It's a fast-paced brainjam of a conversation you won't want to miss.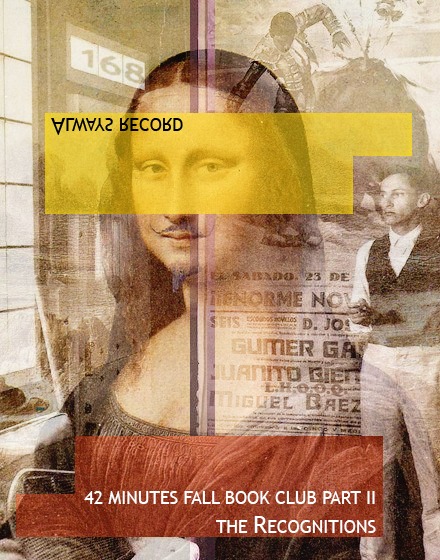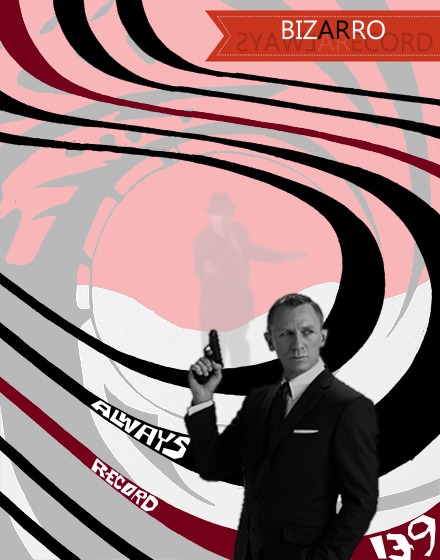 11.16.15

Always Record 139

|

Figure 008

w/
BizARro Team
---
The Bizarro AR Team is back! alex fulton, Dennis Koch, and SJ Anderson discuss the recent James Bond film Spectre. Later, they delve into the life and strangeness surrounding the late singer Elliott Smith. (Recorded 11.14.15) Topics include: Octopus, Danny Casolaro, Golden Eye, Janus, Clockwork Orange, EWS, Possession, NIN, 153, 42, Mirrors, The Game, Fight Club, David Fincher, Tower card, Merovingian bloodline, Plugging into the Matrix, Zero Theorem, M, Q, 17, Terry Gilliam, Cristoph Waltz, Vatican telescope, Satanism, Wachowskis, Time Bandits, Akira, Kubrick's final speech, Daedalus, Labyrinth, Apollo Missions, Hunger Games, Penrose tiling, Art card, Archer, Sagittarius, Diana, Isabeau, Bowman, Man in the High Castle, Ridley Scott, David Foster Wallace, Jake Kotze, Literature vs. Film, The Shining, James Salter, Paris Review, Janus Films, 24 frames per second, Spin cycle, Being John Malkovich, Crowley, Scotland, Boleskine House, Jimmy Page, Waltzes, Panopticon, London Eye, 411, 114, PT Anderson, Olympics '84, Perception, The Pale King, Lebron James, Brentwood, Sunset Blvd, Brea Tar Pits, Wilshire Blvd, Lacma Museum, California, Caliph, Crown, Infinite Jest, Yeast, Chelation, Mercury, Parasites, Candide, Trauma and the artist, MK Ultra, Crowley, Holy Guardian Angel, Philip K. Dick, Kurt Cobain, Scientology, Hypnosis, Jennifer Chiba, Suicide King, Oscars '98, John Malkovich and Yoko Ono, Stanly Tucci, Abyss, Nietzsche, Peter Sellers, Klaus Kinski, Lifespan, Werner Herzog, Tower Trump, Donald Trump 2016, 1008 = 24x42, 504 = 153+351, Sister Cities, The Great Concavity, Finnegan's Wake, Garbage dump, Orbiting model, Twin Peaks, Double R diner, 18, The Moon and Sun cards, LA (song)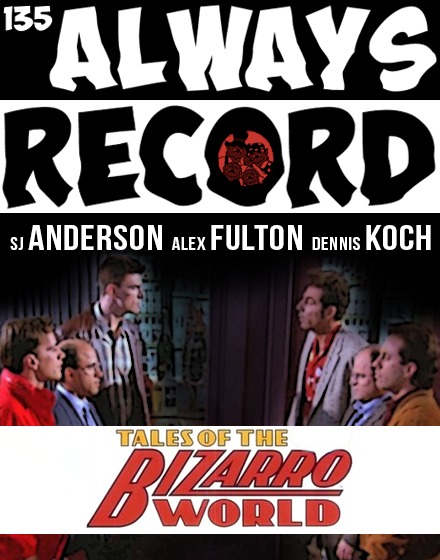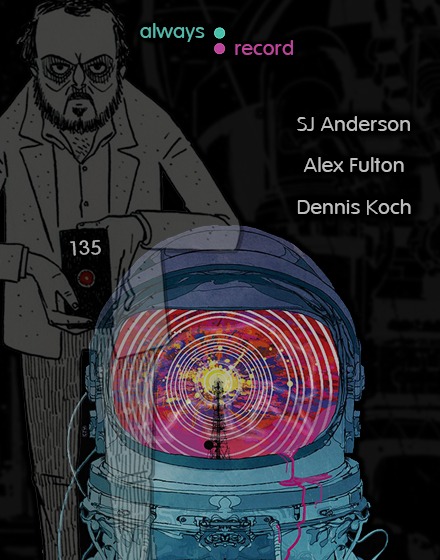 10.31.15

Always Record 135

|

KryptoKubrick

w/
BizARro Team
---
On Halloween, when the veil between worlds is at its thinnest, a podcast slips through from the other side. Listen to an Always Record hosted by Dennis Koch, alex fulton and SJ Anderson, and marvel at this artifact from a world that might have been.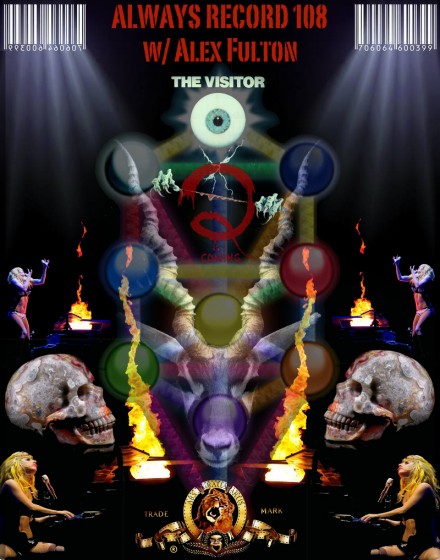 01.12.15

Always Record 108

|

Back to the Garden

w/
Alex Fulton
---
John and David welcome alex fulton to the talk. Topics include: The Fountain/Kabala 101, Inner & Outer/Order & Chaos, Subquantum Kinetics, Kierkegaard & Original Sin, Newton/1666, Gravity/Sacrifice, Kubrick's Boxes, The Psychopath Test, The Mind of Kubrick, Bernays/Freud, The Visitor/Q/Gold Told Me To, B-Movie/B-Radio, Sirius/Doggone, Supernatural/E.T., Poltergeist/Densities, Implicate Toxicity, Fool's Magick/Ritual, Crowley/Hacking Reality, Creative Vessels, Illusion of Control/Conspiracy –King Kill, Star Trek/Quintessons, Death of Superman/Zarathustra/Doomsday, Spawn/Green-Realm –We're All Popes, Jodorowsky's Inner-Smirk, LOTR/Saturn/K9. (Episode 108 was recorded on 01.08.15)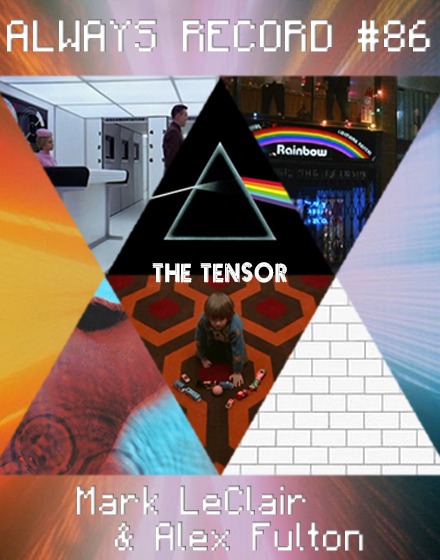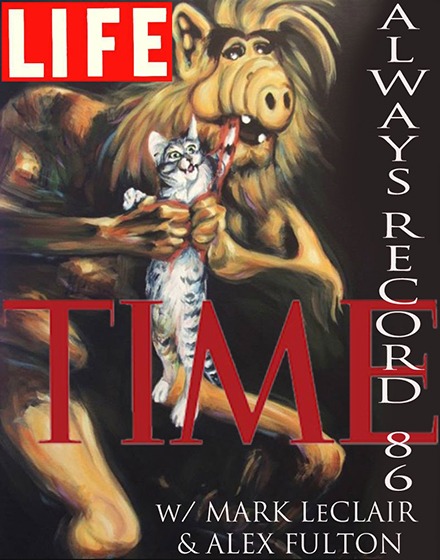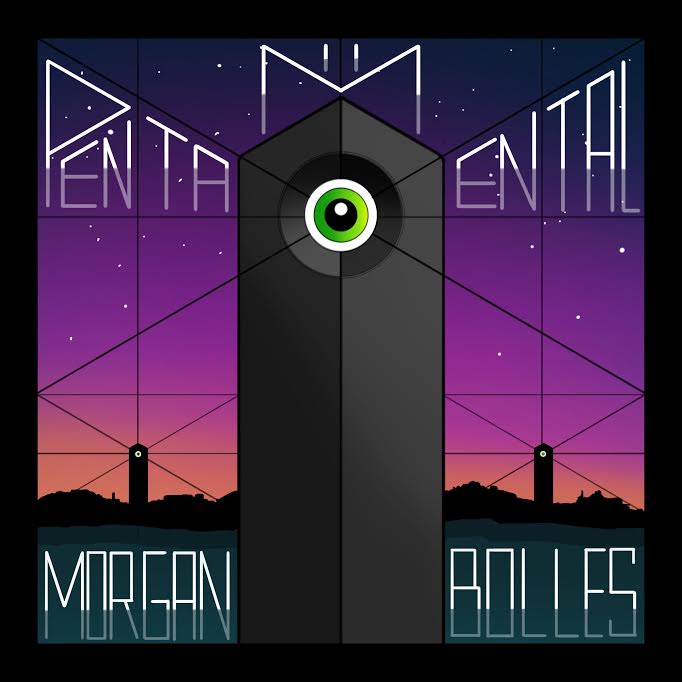 05.25.15
pentamental 11:
Will Morgan, Douglas Bolles
---
Part 1 - Tree of Knowledge w/ Will Morgan:
Synchromystic & podcaster Will Morgan explores the intersection between the culture industry, vital forces, and synchronistic security blankets.
Topics: Jupiter/42, Habit, Mad Men, Edward Bernays, Sleepwalkers, Hermes, Hero's Journey, Strange Attractors, Matrix Glitches, Wave-Particle, Organism, Transformers, Psychic Climate, Remote Viewing, Valles Marineris, Daemon, Space-Time, Jake Gyllenhaal, Reich & Orgone, Law of Threes, Proprioception, Catastrophe, Panspermia, 42 Minutes, ET & Teddy
Download
Part 2 - The Synchronist w/ Douglas Bolles:
Podcaster & author Douglas Bolles explains the origins of Sync Book, the power of cultural/personal narrative, and the pragmatic value of synchronicity.
Topics: VALIS, Q&A, Coast-to-Coast, Sync Whole/Mask of God, Winnipeg, 9/11, Story-Telling, Sync Book, Winter's Labyrinth, Reincarnation, Fractal Selves, Avatars, Escapism, Gurdjieff, Edge of Tomorrow, Tom Campbell, Religion, Gravity, Chaos, Gaia, Jack Parsons, Tension, Occultism, 42 Minutes, Authority, Sync Practice, Evolution, Beats, Sync Summit 2016
Download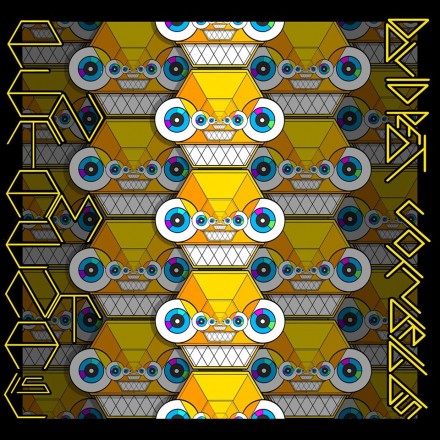 07.13.15
pentamental 15:
F. David Peat, Dr. John Briggs
---
Part 1 - Infinite Potential w/ F. David Peat:
Physicist & author David Peat discusses the historical relevance/impact of David Bohm, the meaning of quantum theory, and the microphysical origins of consciousness.
Topics: David Bohm, Copenhagen, Hidden Variable, Red Scare, In-Formation, Holo-Movement, Process & Reality, Rheomode/Language, A Scanner Darkly, E-Prime, Science/Order/Creativity, Random Walks, String Theory, Chaos, Penrose/Twistor Theory, Hawking, Basil Hiley/Academia, Philosophy, LHC & Data, Pauli & Jung, Proto-Mind, Hypnotism
Download
Part 2 - The Order Between w/ Dr. John Briggs:
Professor & author John Briggs discusses the history of scientific reductionism, the emergence of creative order, and the interplay between artistic expression and process physics.
Topics: Art & Physics, Metaphor/Fractals, Science & Reductionism, Math/Mysticism, Education, Creativity & Order, Irony/Trickster, Kierkegaard, Oedipus, Meaningfullness, Unreality, Kant, Uncertainty, Imprinting/Perception, Information, Synchronicity, Animism, Inner-Child, Goethe, Curiosity Cabinets, VHS, Birds of Paradise, Primal Paradox
Download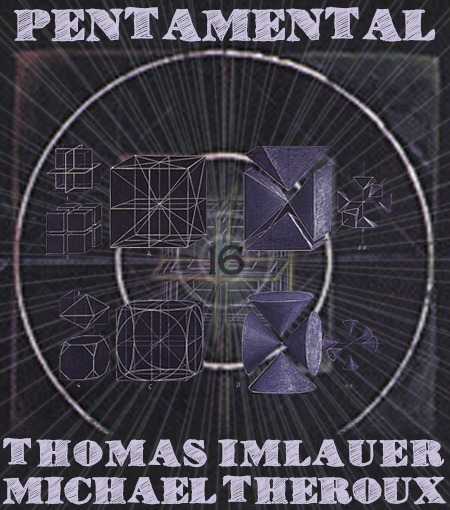 08.14.15
pentamental 16:
Thomas Imlauer, Michael Theroux
---
Part 1 - This Old Scientist w/ Thomas Imlauer:
Electrical engineer & applied scientist Thomas Imlauer discusses scalar wave technology, theoretical ether physics, and how we might tap the source field of living nature.
Topics: Longitudinal Waves, Scalar Waves, ZPE & Noise, Living Energy, Ether Physics, Testatika, Correa Motor, Reich & Orgone, Fibonacci Sequence/Golden Mean, Big Bang, Positivism, Asymmetry, High Voltage & Ion Wind, Plasma, Radium Doping, Antigravity, UFO/Nazi Bell, Spin, Hal Puthoff & SED, Interconnectivity, Hutchison Effect, James Randi
Download
Part 2 - Formative Forces w/ Michael Theroux:
Musician & radio technician Michael Theroux discusses the rhythmic formative forces of music, esoteric sciences, and the mysterious language of mushrooms.
Topics: Integratron, Borderlands, TJ Brown, Coral Castle, Magnetic Current,Trevor Constable, Rudolph Steiner, 4 Ethers/4 Elements, Reich, Weather Engineering, Tone Ether, Antigravity/Free Energy, Musick/Cymatics, Bach, Zappa/Beefheart, Orgone, Geometry, 440/432, Mushroom Sentience, Bees, Harmonics/Octaves, Sacred Spaces, Gurdjieff
Download